Discover more from zerofeedback's Newsletter
From Tokyo news and updates on our publications and exhibitions!
The Annihilation of Space and Time
Collective publication 🔥🔥
We are thrilled to announce that pre-orders for our collective book, "The Annihilation of Space and Time" are now open!!
This publication is the result of an international open-call, bringing together the works of 78 photographers, designers, and artists who have uniquely responded to the theme.
Through their contributions, we explore the essence of our changing world, encompassing physical spaces and our perception of time.
More than a reflection on space and time, this book delves into the human experience, examining our ability to adapt, transform, and create new possibilities.
[..globalization is being shaped by technological changes, involves the reconfiguration of states, goes together with regionalization, and is uneven. Globalization means time-space compression, and involves more intensive interaction across wider space and in shorter time than before, in other words, the experience of a shrinking world..]
The book consists of 272 pages, measuring 240x170mm, with a binding sewn open spine. The first edition is limited to 400 copies.
For a limited time, pre-orders are available at a discounted price of 15%, priced at $45 + shipping. Shipments are scheduled to begin in early July.
*If you are located in Tokyo, we offer the option of selecting the free pick-up option instead of pay for shipping.
However, please note that our stock in Tokyo is limited. If you want to take advantage of the pick-up option, we recommend placing your pre-order promptly. Once our stock in Tokyo is depleted, orders will be processed from Italy.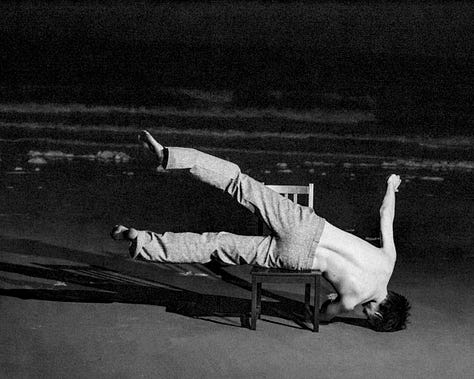 Below is the complete list of the artists featured in the book:
Bruno Silva, Maja Renn, David Bard, Clare Stimpson, José Witteveen, Jeong Hur, Marie Michalikova, M. A. Dubbs, Daniela Dib , Sunniva Hestenes, Franziska Ostermann, Giacomo Infantino, Maria Makridis, Gerasimos Platanas, Stijn Terpstra, Valeria Arenda, wimpy af, Diana Fedoriaka, Katharina Siegel, Laura Sperl, Axelle VM Philtjens, Gabrielle Hall-Lomax, Valerio Figuccio, Alejandra Vacuii, Italo Ferrante, João Salgueiro Baptista, Grant Beran, Andrea Soverini, Johan Brooks ,Julie Calbert, Micael Dias Afonso, Federico "Monty" Kaplan, Karol Szymkowiak, Aga Zdziabek, Eleonora Scoti Pecora, Thalles Piaget, Francesca Macis, Till Rückwart, Shota Tsukiyama, Maria João Salgado, Magda Pacek, Jenny Papalexandris, Darnia Hobson, Matteo Capone, Sviatlana Stankevich, Nikos Kapetanios, Marta Mengardo, Özge Ertürk, Bénédicte Blondeau, Antonio Rodriguez, Cian Burke, Marcus Reistad, Vitaly Severov, Valerie Kabis, Konrad Juściński, Jenni Toivonen, Marco Rocha, Thea Josefin Cedervall, Charlotte Mariën, Sam Evans, Nicola Toffolini, SingaSongontheGround, Violeta Morano, Diego Drudi, An Ting Teng, Javier Talavera, Oleg Tymchii, Alison Lubar, Leon Gallo, Yannis Konstantinos, Hanna Moritz, Antoine Grenez, Louisa Boeszoermeny, Carin Iko, Luis Barbosa, Mizue K, Frédéric Rennes.
Below the playlist that was compiled for the open call by DPK800
---
Additionally, we will be in Europe from mid-August to the end of September and plan to organise book launch events. Stay tuned for updates on our social channels.
Thank you for joining us on this exciting journey.We sincerely appreciate your support of the zerofeedback project.